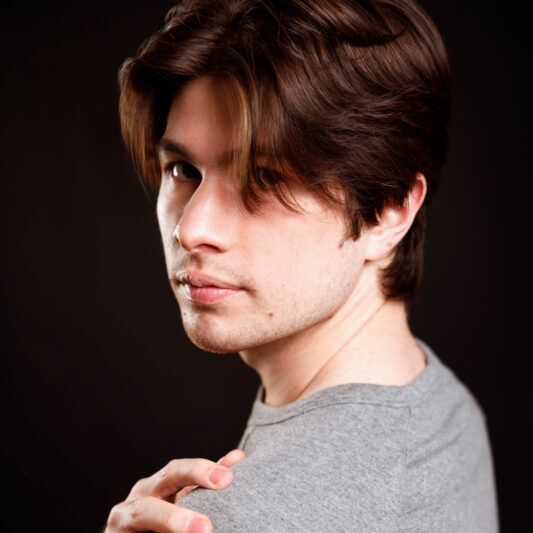 Joined Sacramento Ballet:
2022
Previous Affiliations:
Birmingham Royal Ballet, Arles Youth Ballet Company
Coming from the middle of the desert, Ugo Frediani began learning several dance styles part-time in the small town of Alice Springs in Australia at the age of 9. At the age of 16 he decided to pursue a ballet career and started full-time ballet training at the Alegria Ballet School in Sydney. The following year in 2018, Ugo was accepted straight into the second year of the prestigious Elmhurst Ballet School which is associated with the Birmingham Royal Ballet company in Birmingham, UK. In the two years spent at Elmhurst, he had the opportunity to work with many important people such as Odette Hughes (associate director of Studio Wayne McGregor) and Chi Chao (former principal dancer with the Birmingham Royal Ballet as well as star of the movie 'Mao's Last Dancer') along with being invited to perform in the Birmingham Royal Ballet's 'Nutcracker' as one of the four 'Winds' in 2020. After his graduation from the Elmhurst ballet school in 2021, Ugo joined the Arles Youth Ballet Company in France under the direction of Norton Fantinel (former guest artist with numerous galas and ballet companies in the US, as well as former principal dancer with the Washington Ballet and Tulsa Ballet). In this time, he had performed works with famous choreographers such as 'Convergence of Pathways' with Craig Davidson, Norton Fantinel's 'Le Casse-Noisette de Manon', and Julien Guerin's 'Miniature'. In 2022, Ugo Frediani was one of the fourteen Arles Youth Ballet Company dancers chosen to represent France in the 'International Ballet Festival of Miami'.