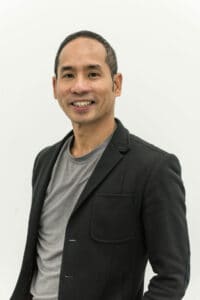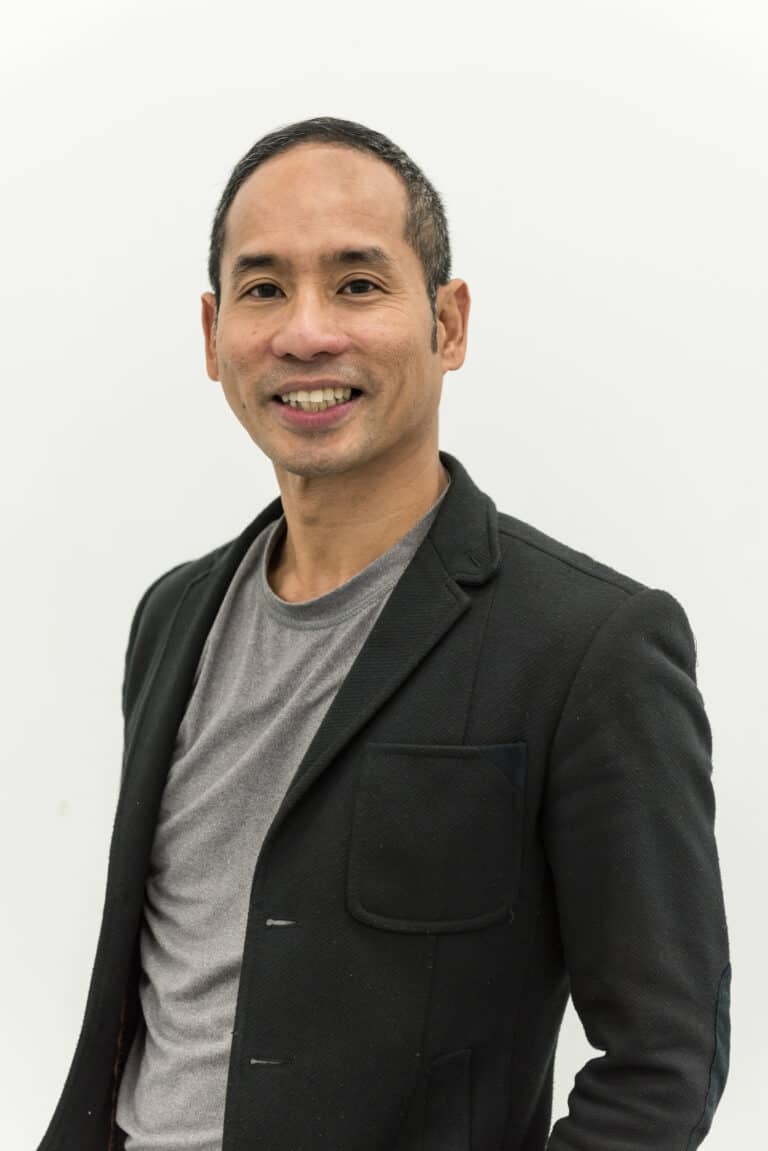 Mr. Jorge Laico
School Director
Jorge Laico, born in Manila, Philippines, received his dance training at Manila Metropolis Ballet under Tony Fabella and Eddie Elejar, then joining the professional ranks at Philippine Ballet Theater. He studied under the Royal Academy of Dancing syllabus (RAD) and Atlanta School of Ballet.
Mr. Laico's 18-year professional dance career led him to join numerous top U.S. ballet companies. He joined Atlanta Ballet under Balanchine dancer Robert Barnett where he performed a broad repertory that included works by Marius Petipa, George Balanchine, Fernand Nault, Tom Pazik, and Toni Pimble. He joined Eugene Ballet-Ballet Idaho as principal dancer, and has danced with Tulsa Ballet, Kansas City Ballet, Oakland Ballet, Ballet Pacifica, and Lexington Ballet. He was featured in Balanchine's Tchaikovsky Pas de Deux and Stars & Stripes, Marius Petipa's Le Corsaire, David Allan Greer's Capriole Suite, Dennis Nahat's Quicksilver, Robert Sund's Carmen, Stephen Mill's Naughty Ones, August Bournonville's La Sylphide, and The Nutcracker.
After his performing career, he taught at the Rock School of Pennsylvania Ballet, North Carolina School of the Arts, Escuela Municipal del Teatro in Ribarroja del Turia, Spain, Pennsylvania Governor School of the Arts, and Cirque du Soleil. He was appointed Artistic Director of Wilmington Ballet Academy of Dance in May 2009 and Peoria Ballet 2018. He has choreographed and restaged classical and contemporary ballets including Nutcracker, Cinderella, Sleeping Beauty, Coppelia, 12 Dancing Princesses, Brigadoon, Piazzolla Suite, and Ave Maria.
Mr. Laico has taught beginner, intermediate, advanced, pas de deux, pointe, and male and female solo variations. His students have gone on to professional careers with New York City Ballet, American Ballet Theater, English National Ballet, and Dutch National Ballet. He has trained and coached dancers who have won medalists and awardees at the prestigious International Ballet Competition and Youth America Grand Prix in New York. To further his teaching knowledge, Mr. Laico has attended teaching and choreographic workshops with Central Pennsylvania Youth Ballet, Alonzo King Workshop, and Regional Dance America.
Karen Kamilos
Children's Division Head
Karen Kamilos was born and raised in Sacramento and began her dance training with Pennie Davies. She trained locally with Bobbi Bader, Sue Geller, Cliff Klein, and Carol Pompei. Ms. Kamilos graduated with honors from San Jose State University with a B.A. and M.A. in Theatre Arts/Dance. Ms. Kamilos has studied and performed works by Mina Garman, Greg LIzenberry, Claire Whistler, Kay Clark, Duncan MacFarland, Bill Evans, and Cliff Keuter. She has performed with regional modern companies in the San Francisco/Bay Area. Ms. Kamilos has forty years of teaching experience, including developing special programs. She has taught all ages ranging from pre-school to pre-professional students as well as at the college level and older adults. Ms. Kamilos has received teacher training in adaptive dance from Axis Dance Company and Boston Ballet School's Adaptive Dance Program. Ms. Kamilos has a passion for teaching dance and is delighted to be an integral part of school faculty at Sacramento Ballet.
Instructors
Samuel Alden Fulk is a professional ballet dancer living in Sacramento. He is experienced in a wide range of dance styles and methodologies, with a focus on classical ballet, modern, and contemporary dance. Born and raised in California, he grew up performing in dance, musical theatre and dramatic productions, later joining the pre-professional company Santa Cruz Ballet Theatre, directed by Robert Kelley and Diane Cypher.
Samuel then went on to perform professionally with Utah Regional Ballet for six seasons under the direction of Jacqueline Colledge.  During this time, he also attended Utah Valley University, from which he graduated with honors in 2014 with a BFA in Dance.  While in Utah, Samuel also taught at Academy of Ballet directed by Lynne Thompson, and served as the Director of their second company Ballet Utah II North.
Since relocating to Sacramento in 2016, Samuel has become a highly sought after dance instructor in the region.  In January of 2018 he became a professor of dance at CSU Sacramento, where he teaches upper division ballet.  Samuel regularly teaches master classes and private lessons in classical and contemporary ballet, pas de deux, modern dance and broadway jazz.  Samuel choreographs works on dancers with varying levels of experience, from beginning to professional.  Samuel performs as a guest artist for professional and pre-professional companies. He is proud to have been a company member for three seasons with Sacramento Contemporary Dance Theatre, a company which partners with organizations to produce impactful work about important causes such as sign language integration, confronting cancer, and human trafficking.
Agata Grzelak began her training in multiple disciplines including ballet, pointe, modern, jazz, and character under the artistic direction of Ayako Takahashi and faculty which included Michael Lowe, Maria LeMance, Audie Atienza, and Mariko Takahashi. In 2010, she quickly immersed herself in the Sacramento State Dance program and began training under noteworthy faculty members such as Nolan T'Sani, Lisa Ross, Randee Pauve, Lorelei Bayne, Dr. Linda Goodrich, Philip Flickinger, and Ed Brazo. Agata has performed in numerous works on and off campus in venues such as CSUS University Theatre, Crocker Art Museum, and ODC Theatre for guest artists. In spring 2013, Agata was the very first recipient of the new Department of Theatre and Dance Joseph Allen Long Scholarship, recognizing excellence in Dance. In fall 2014, she graduated with her Bachelors of Arts in Dance. Agata is currently teaching dance at St. Francis High School.
Cynthia Booth is a Sacramento State University alumni who received a BA in Dance and a BS in Psychology. As a student she attended four American College Dance Association conferences where she participated in a variety of classes and performed each year.  Booth received training in aerial dance and unarmed stage combat at CSU Summer Arts 2014. In 2015 she attended and interned at the American Dance Festival at Duke University. She graduated in 2016 as the honor student for the Department of Theatre and Dance. Her movement is mostly influenced by training in Dunham and Horton technique, improvisation, and floorwork. Booth judges colorguard movement for the Northern California Band Association and dances with Lorelei Bayne Dance Projects and Impulse Anima. She is a principal dancer in bbMoves, a social justice dance theatre company. Booth started teaching and choreographing for the School of Sacramento Ballet in 2020. She stands on the shoulders of her teachers and mentors; Lorelei Bayne, Marcus Mills, Bernard Brown, Nolan T'Sani, Nicole Manker, Melisa Cervantes, Philip Flickinger, and Dr. Linda Goodrich.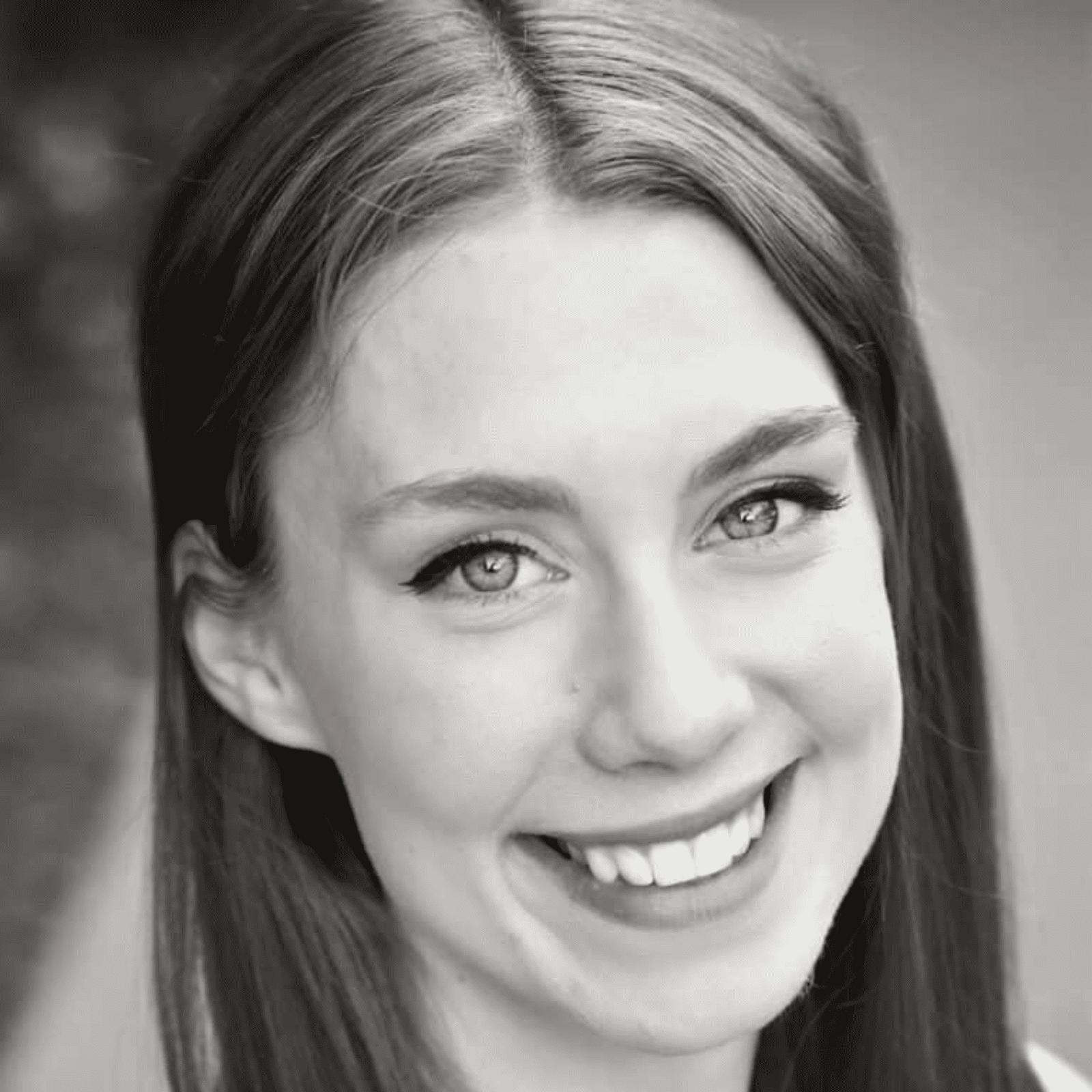 Ballet and Falls Prevention for Older Adults
Genevieve Szaly Eidem was born and raised in Anchorage, Alaska. She began her classical training at Anchorage Classical Ballet Academy under Farah Zoetmulder.
While training in Alaska, Genevieve enjoyed dancing in roles including Aurora-A Tale of the Northern Lights with Anchorage Ballet, The Nutcracker with Oregon Ballet Theatre and with Eugene Ballet. She performed in Quq Yucq, an Alaskan Swan Lake, choreographed by Gilmer Duran of Eugene Ballet and danced the leading role in Into the Jungle choreographed by Niki Maple with ADT Company II. In 2013 Genevieve accepted a position in the Ballet 5:8 trainee program. She spent two years dancing with Ballet 5:8, and enjoyed touring and performing classical and original works including soloist roles with the company and school.
Leaving the stage due to injury, Genevieve discovered her love and passion for teaching and choreography. She has taught various dance styles and has choreographed for studios in Alaska, Illinois, California, and Kyiv, Ukraine. To continue her education she traveled to Lyon, France in 2019 to earn her Progressing Ballet Technique teaching certificate under Callie Sant.
In 2019 Genevieve joined the faculty at Sacramento Ballet and has enjoyed teaching a wide variety of classes and skill levels. One of her favorite roles at SSB is teaching older adults Falls Prevention Through Movement! She is thrilled to be entering her fourth year at SSB!
Joined Sacramento Ballet as apprentice:
2017
Promoted to Company:
2019
Previous Affiliations:
Pittsburgh Ballet Theatre, BalletMet
Born in San Francisco, California, Dominique Wendt began dancing at the Contra Costa Ballet Centre under the direction of Zola Dishong and Richard Cammack. At the age of thirteen, she continued her training at the San Francisco Ballet School, where she performed ballets such as Tarantella, Helgi Tomasson's Ballet D'Isoline, and George Balanchine's Western Symphony, and with the main company in their production of The Nutcracker. Dominique spent one year as a trainee with BalletMet, where she performed lead roles in Paquita and Etudes as well as with the professional company in productions of The Nutcracker, The Great Gatsby, and Cinderella. Additionally, she spent two years in Pittsburgh Ballet Theatre's Graduate Program, in which she performed in La Sylphide, Etudes, and George Balanchine's Serenade (Waltz Girl), as well as with the Pittsburgh Ballet Theatre in their productions of The Nutcracker, Le Corsaire, Alice in Wonderland, and Romeo and Juliet. Since joining Sacramento Ballet, Dominique has performed in Amy Seiwert's The Nutcracker; Ron Cunningham's The Nutcracker, Carmina Burana, Bolero, and Giselle, and George Balanchine's Serenade, Donizetti Variations, and Theme and Variations.
Photo by Tony Nguyen
Promoted to Company Artist:
2016
Previous Affiliations:
Pittsburgh Ballet Theatre Graduate Program, The Washington Ballet trainee
A native of Orange County, Isabella started her dance training at the Maple Conservatory under the direction of Charles Maple in Irvine, CA, and then continued as a trainee dancer with The Washington Ballet in DC. She completed her dance studies at Pittsburgh Ballet Theatre's Graduate Program before joining Sacramento Ballet in 2014. Audience members will recall her leaping into the spotlight in many featured roles including: Kitri in Don Quixote, Act 1; Marie in Amy Seiwert's The Nutcracker, Peasant Pas de Quatre in Giselle, lead in George Balanchine's Donizetti Variations and Tarantella, and Ophelia in Stephen Mills' Hamlet. She's also greatly enjoyed working with choreographers Ma Cong, Septime Webre, Adam Hougland, Ron Cunningham, Annabelle Lopez Ochoa, Val Caniparoli, and Jodie Gates.
Photo by Tony Nguyen
Joined Sacramento Ballet:
2010
Previous Affiliations:
Texture Contemporary Ballet, Oakland Ballet, The Suzanne Farrell Ballet, Capital Dance Project
Ava was born and raised in Flint, Michigan, and received her early training at the Flint School of Performing Arts. She then went on to earn a Bachelor of Science in Ballet and Legal Studies from Indiana University. She also trained at the Pittsburgh Ballet Theatre School and performed with the company while there. Since joining the Sacramento Ballet, some of Ava's favorite roles have been Choleric in The Four Temperaments (George Balanchine), Tall Girl soloist in Rubies (Balanchine), soloist in Wild Sweet Love (Trey McIntyre), Myrtha in Giselle (Ron Cunningham), and Gertrude in Hamlet (Stephen Mills). She has also been featured in works by Val Caniparoli, Ma Cong, Jodie Gates, Adam Hougland, Gabrielle Lamb, Edwaard Liang, Darrell Moultrie, Amy Seiwert and Septime Webre.  Ava is a founding member and dancer with Capital Dance Project, and is on the faculty of the School of Sacramento Ballet. She also enjoys embroidery and sewing and has her own business creating handmade goods (Picky Stitches).
Photo by Tony Nguyen