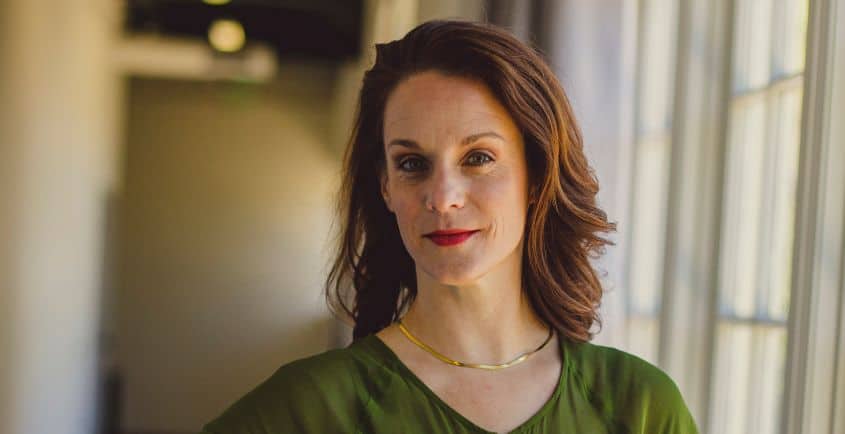 Jill Marlow Krutzkamp began her professional ballet career at the age of 20 at Cincinnati Ballet for their 2002-2003 season. The following year she accepted a Corps de Ballet contract with Pittsburgh Ballet Theatre and danced the roles of Sugar Plum Fairy, Hermia in George Balanchine's A Midsummer Night's Dream, Balanchine's Divertimento no.15 and featured contemporary roles.
Jill returned to Cincinnati Ballet to dance her next 8 seasons as a company staple, inspiring wide-ranging Cincinnati audiences. Her notable classical roles included Titania in A Midsummer Night's Dream, Lilac Fairy in Sleeping Beauty, Sugar Plum Fairy in The Nutcracker, Fairy Godmother in Cinderella, Juliet in Victoria Morgan's Romeo and Juliet 'Balcony Pas de Deux,' and Pas de Trois in Swan Lake and Gisele. There she performed Waltz female in Balanchine's Serenade, and Balanchine ballets including Theme and Variations, Chaconne (with Suzanne Farrell at the Kennedy Center), and Four Temperaments.
In 2011 she joined the Kansas City Ballet and danced lead roles in Carmina Burana, Lynn Taylor Corbett's Mercury, Jerome Robbin's Fancy Free, the principal in Allegro Brilliante, and the Sugar Plum Fairy. Her contemporary roles flourished and she danced works by Trey McIntyre, Adam Hougland, Twyla Tharp, Ma Cong, Val Caniporoli, Jessica Lang, Luca Vegetti, Adam Hougland, and Jody Gates. She performed as a guest artist in Michigan, Ohio, West Virginia, New York, California, Alaska, Florida, Tennessee, Colorado, and ballet festivals around the country.
As General Manager and Co-Founder of the Kansas City Dance Festival (now known as Moving Arts) from 2013-2021, she co-opened a Performance Rehab Physical Therapy/Pilates clinic, specializing in dance medicine in Kansas City. She served as adjunct instructor for the dance division of UMKC conservatory and has taught and managed at Nephesh Pilates in Sacramento, California. In 2020, Jill founded Moveheathier, a Pilates & Wellness business.
Rhodes Elliott is originally from Florence, South Carolina. Rhodes retired in 2018 as a Demi-Soloist with the Houston Ballet, after having been with the company for 11 years. He received his early dance training and pre-professional experience with UNCSA, as well as The School of Dance Arts and South Carolina Dance Theater under the tutelage of the esteemed Susan Rowe. He attended several summer programs throughout his training, including North Carolina Dance Theater, Houston Ballet, and the University of North Carolina School of the Arts. While dancing with the Houston Ballet, Rhodes enjoyed performing many works, including those by Stanton Welch, Jiri Kylian, Christopher Bruce, Sir Kenneth MacMillan, Sir Frederick Ashton, Ben Stevenson, Twyla Tharp, George Balanchine, and Christopher Wheeldon. After retiring from The Houston Ballet, Rhodes was the Assistant Ballet Director at Texas Academy of Dance Arts in The Woodlands, Texas. In 2021, Rhodes joined Texas Ballet Theater School (TBTS) as a Studio Training Company Instructor, as well as the Professional Training Division Instructor at TBTS Dallas. In November of 2022, Rhodes became an instructor with the Sacramento Ballet.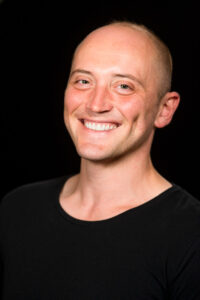 Stefan began training with the legendary Violette Verdy while at Indiana University. With The Sacramento Ballet, he has danced numerous principal roles including: The Sleeping Beauty (Prince Desire), Swan Lake (Prince Siegfried), Ron Cunningham's Romeo and Juliet (Romeo), Carmina Burana (Beige Couple), Dracula (Count Dracula, Jonathon Harker), and The Great Gatsby (Jay Gatsby). Stefan has also danced Principal roles in the works of George Balanchine, Twyla Tharp, Trey McIntyre, Lila York, Septime Webre, Amy Seiwert, Matthew Neenan, Darrell Grand Moultrie, Ma Cong, Jodie Gates, Edwaard Liang, and Adam Hougland, to name a few. As a choreographer he has annually created for Sacramento Ballet's Beer and Ballet series, has created two premiers for the Modern Masters series, and has had his work showcased at Sacramento Ballet's performances at the Mondavi Center.
He toured China with John Clifford's production of Casablanca at the Great Hall of the People in Tiananmen Square in Beijing. He also assisted Mr. Clifford in staging Balanchine ballets for both the Kirov Ballet and Bolshoi Ballet during the International Balanchine Centennial Celebration. For the past decade, Stefan has been a teacher, ballet master, and choreographer for the Roma Pryma Bohachevsky Summer Dance Workshop bringing his knowledge and experience from the ballet world to the next generation of aspiring pre-professionals. Stefan is a founding member, dancer, and choreographer of Capital Dance Project.
Stefan is currently one of the Rehearsal Directors for Sacramento Ballet.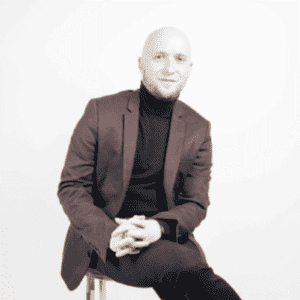 R. Colby Damon was born and raised in Richmond, VA and received his early dance training at Richmond Ballet, Boston Ballet, and Virginia School of the Arts. Throughout his 12-year performing career, he danced professionally for Sacramento Ballet, The Metropolitan Opera Ballet, Mark Morris Dance Group, Northwest Dance Project, and BalletX among others. He has danced the works of George Balanchine, Alexei Ratmansky, Dwight Rhoden, Annabelle Lopez-Ochoa, Bobbi Jean Smith, Matthew Neenan, and many more. As a choreographer, he has received commissions from Nashville Ballet, American Repertory Ballet, BalletX, Sacramento Ballet, Pennsylvania Ballet II, Nashville Ballet II, Bryn Mawr College, and DeSales University. His work has been performed at festivals in Brazil, Mexico, Bermuda, and New York City. As a teacher, Colby has taught at prestigious dance institutions, including of The Rock School for Dance Education, Ballet Tech – NYC Public School for Ballet, Ballet West Academy, Nashville Ballet, and The University of the Arts. He has been invited to teach company class for Pennsylvania Ballet, BalletX, City Ballet of São Paulo, Ballet Hispanico, BodyTraffic, Nashville Ballet, and Sacramento Ballet. He has coached national finalists for the Youth America Grand Prix Ballet Competition, and he received the Outstanding Choreography Award at the Philadelphia Regionals in 2019. Colby is also the Director of Outreach and Community Engagement and Children's Ballet Master for Sacramento Ballet and he work as a freelance choreographer and dance teacher throughout the USA and beyond. http://www.colbydamon.com.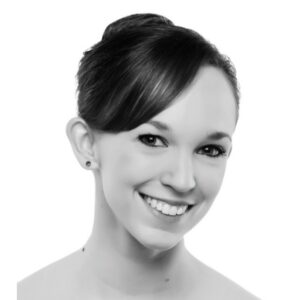 Originally from Sacramento, California, Elise Elliott danced with the Houston Ballet for ten seasons, retiring as a Soloist in 2017. She enjoyed being featured in works by many choreographers, including Stanton Welch, Antony Tudor, Ben Stevenson, Jiri Kylian, George Balanchine, William Forsythe, Christopher Bruce, Sir Kenneth Macmillan, Jorma Elo, Wayne MacGregor, and John Cranko. She was also fortunate enough to tour with the company to many countries, including Australia, China, Canada, Germany, and Spain. In 2017, Elise became Texas Academy of Dance Arts' Ballet Director in The Woodlands, TX, as well as the Founding Artistic Director of TADA's Youth Ballet Company. In 2021, Elise joined Texas Ballet Theater as the School Business Manager, as well as a Professional Training Division (PTD) and Advanced Instructor and choreographer in the esteemed school. In November 2022, Elise became one of the Rehearsal Directors for The Sacramento Ballet. . She is also a certified Pure Barre Instructor, as well as mother of 3!