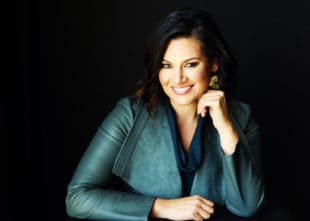 Angela DePaoli founded Bargas Environmental Consulting in 2012 to combine her passions for natural sciences and for development and growth in California. As its sole proprietor and leader, she brings her experience in managing complex projects for the gas and electric transmission energy sector, residential and commercial land development, as well as state and federal transportation projects to guide timely innovative solutions for Bargas clients. An expert navigator of the permitting process, Angela helps project managers find balance between quality development and environmental concerns. She leads her teams to set clear timelines and deliver on-time analysis to consistently meet project deadlines. Her experience working in close coordination with public agencies, private clients, elected officials, construction contractors, sub-consultants, and project teams gives her a unique perspective and ability to deliver results.
In addition to the Sacramento Ballet Board, Angela serves as President of the Sacramento Valley Chapter of the National Association of Women Business Owners (NAWBO) and is a member of the Sacramento Hispanic Chamber of Commerce; a mentor for the Association of Women in Water, Energy and Environment; and received the Latina Excellence in Business Award in 2015, the Women on the Way Award from NAWBO in 2016 and in 2017 the Woman-Owned Small Business of the year from the U.S. Small Business Administration.
Inspired by her grandfather, the Bargas namesake, Angela is an active supporter of educational opportunities for girls and young scientists. Angela has her B.S. in Soil and Water Science, M.S. in Soil Science, and P.M.P. Certification #1419198.