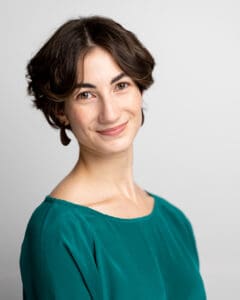 Local to Sacramento, California, Alexa has been a part of the world of ballet since the age of 4. Starting at Pamela Hayes Classical Ballet Training in El Dorado Hills, she learned the foundational techniques from those who studied and danced at London's Royal Ballet.
Alexa then moved on to Deane Dance Center where she trained under Barbara Crockett (founder of the Sacramento Ballet), Allison Deane, and Jorge Esquivel. She participated in Regional Dance America and attended summer courses at the University of Utah and San Francisco Ballet.
She then joined Sacramento Ballet's Trainee program at its inception in 2019, being given the opportunity to perform a variety of roles ranging from contemporary movement to classical ballets such as Swan Lake, Napoli, La Bayadere and Giselle. She was an apprentice at Sacramento Ballet for two years,
She has switched to teaching ballet at School of Sacramento Ballet and is thrilled to pass on her knowledge to the students.
Photo by Tony Nguyen